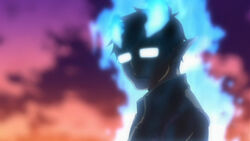 Rejoice Android users! Crunchyroll is releasing an Android app specifically for Blue Exorcist! You can download it now at the Android Market!
IPhone users may have to wait a little longer, but Crunchyroll promises to debut it soon. If anyone tried the app, let us know! Will you be downloading it?
Ad blocker interference detected!
Wikia is a free-to-use site that makes money from advertising. We have a modified experience for viewers using ad blockers

Wikia is not accessible if you've made further modifications. Remove the custom ad blocker rule(s) and the page will load as expected.