Blue Exorcist: The Phantom Labyrinth of Time
Talk

0
Share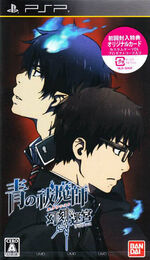 Blue Exorcist: The Phantom Labyrinth of Time (青の祓魔師 幻刻の迷宮 Maboroshikoku no Rabirinsu)[1] is a PSP game produced by Namco Bandai, based on the anime and manga of Blue Exorcist.
A trailer was released for downloads in the PlayStation Store in April 2012, showing more features, and is slated for release on 26 April 2012.
Birthed between Satan and a human priestess, Rin and his brother Yukio are destined for great things and terrible dangers. Enter the school for the exorcists, deepen the bond between the brothers. Your final aim is to create a world where Demons can coexist with humans, so start off in the school room. Become friends with your classmates, and fight Demons that come across your path.
Game Screenshots
Trailer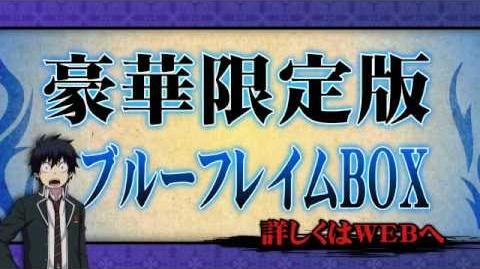 References
External links
Ad blocker interference detected!
Wikia is a free-to-use site that makes money from advertising. We have a modified experience for viewers using ad blockers

Wikia is not accessible if you've made further modifications. Remove the custom ad blocker rule(s) and the page will load as expected.