Ao no Exorcist Movie
Talk

4
319pages on
this wiki
Ao No Exorcist movie is based on the manga and anime series, Ao no Exorcist, by Kazue Katō. The movie was announced to be green-lit on September 30th, 2011. The official release was confirmed to be December 28, 2012 in Japan.
Introduction
Edit
When his adoptive father, Shiro Fujimoto is killed by his biological father, Satan, Rin Okumura swears to become an Exorcist to avenge Shiro's death by essentially declaring war on Gehenna. Much later, whilst the preparations for a festival which is celebrated once every 11 years in True Cross Academy Town are being performed, a "Phantom Train" goes berserk—the barriers protecting the town from Demon intrusions are under repair. Rin, Yukio, and Shiemi are sent to exorcise the Phantom Train, but Rin manages to complicate the situation. Amongst the chaos, Rin meets a Demon in the form of a young boy. Meanwhile, Cheng-Long Liu, an Upper First Class Exorcist from the Taiwan Branch, joins Shura in the repair operation; as their paths all cross, fate takes its course.
Characters
Edit
As far as we know there are two new characters introduced, Usamaro and Cheng-Long Liu.
The young demon Rin meets in the Phantom Train subjugation mission. He seems to be sealed in a shrine for an unknown reason. He is looked after by Rin during the festival. He is voiced by Rie Kugimiya in Japanese and Cassandra Lee in English.
An Upper First Class exorcist from the Taiwan branch. Comes to Japan to help True Cross Academy change a new barrier. He is from an elite family and has high exorcism skills. He is voiced by Hidenobu Kiuchi in Japanese and Todd Haberkorn in English.
Japanese Cast,Staff and Companies
Edit
Cast of Ao No Exorcist
Edit
Jun Fukuyama as Yukio Okumura
Nobuhiko Okamoto as Rin Okumura
Rie Kugimiya as Usamaro
Kana Hanazawa as Shiemi Moriyama
Kazuya Nakai as Ryūji Suguro
Ayahi Takagaki as Kuro
Daisuke Ono as Arthur Auguste Angel
Eri Kitamura as Izumo Kamiki
Hidenobu Kiuchi as Cheng-Long Liu
Hiroshi Kamiya as Mephisto Pheles
Keiji Fujiwara as Shiro Fujimoto
Koji Yusa as Renzō Shima
Rina Satou as Shura Kirigakure
Yuuki Kaji as Konekomaru Miwa
Akeno Watanabe as Rin Okumura(Young)
Akeno Watanabe as Rin Okumura(Young)
Kazuhiro Oguro as Kaori Tsubaki
Kentarou Itou as Reiji Shiratori
Koji Yusa as
Jūzō Shima
Kinzō Shima
Nao Tōyama as Nee
Tetsuo Goto as Hearing Officer
Tetsuya Kakihara as Amaimon
Tsuyoshi Inoue as Exorcist
Staff and Creators of Ao No Exorcist 
Director: Atsushi Takahashi
Script: Reiko Yoshida
Music: Hiroyuki Sawano
Original creator: Kazue Katō
Character Design: Keigo Sasaki
Art Director: Shinji Kimura
Color design: Nagisa Abe
Key Animation:

Music Performance:

Theme Song Performance: UVERworld
Japanese Companies
Edit
Animation Production: A-1 Pictures
Production:
Blue Exorcist Movie Production Partners
Mainichi Broadcasting System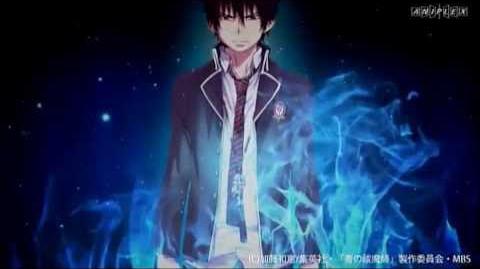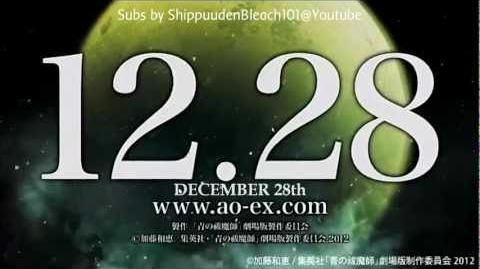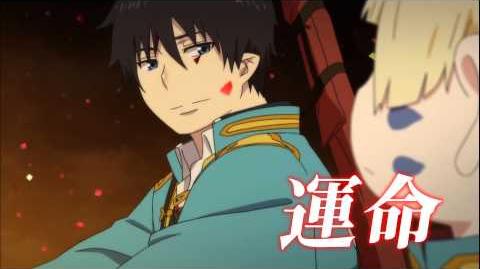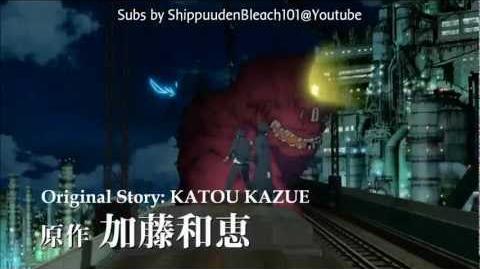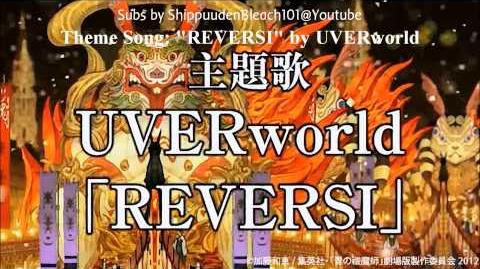 Currently, the Ao no Exorcist movie has been released in Japan and now is avaliable to other countries through several methods. Lately, Anime Expo 2013 has showcased the Ao no Exorcist movie with Subtitles through Aniplex. In August 2013, several theaters in certain areas will show the Ao no Exorcist movie with Subtitles (This may be incorrect, as the website listed has a completely dubbed trailer, so it may be an English dubbed version of the movie) just as the Anime Expo has. Several theater listings and promotional items have been anounced to be given to anyone who buys a ticket and attends the movie premire. Otherwise, there are at the moment "poorly subbed" videos of the movie according to many people at a couple of anime streaming websites. A Blue-Ray DVD has also been released in Japan of the movie and also comes with promotional items. Recently, a new subbed version of the Ao no Exorcist Movie was published on Youtube only to be reached with this link to get knowledge.